The Bent Jædig Prize, som blev stiftet efter den danske tenorsaxofonists død i 2004, blev søndag 17. oktober 2010, givet til saxofonisten og komponisten Christina Dahl ved en koncert på Copenhagen Jazzhouse.

Christina Dahl er den første kvindelige modtager af den fornemme pris, som tidligere er givet til trommeslageren Ole Streenberg, tenorsaxofonisten Jesper Løvdal, bassisten Hugo Rasmussen, basunisten Mads Hyhne, pianisten Ben Besiakov og trommeslageren Frands Rifbjerg.
Nomono ønsker tillykke!
Tenorsaxofonisten Christina Dahl får prisen som første kvinde

JAZZ: Den 45-årige tenorsaxofonist Christina Dahl fik overrakt Bent Jædig-Prisen på 20.000 kroner plus et sølvnodestativ med inskription efter at have spillet til gallaprisfest på Copenhagen Jazzhouse med sin trio. Tenorsaxofonisten Bent Jædig ville netop i år være fyldt 75 år, og Christina Dahl bliver den første kvinde, som modtager prisen. Hun er p.t. pladeaktuel med nyt album "Now is Now" med sin faste trio – Jesper Lundgaard, bas, og Morten Lund, trommer.
Nordjyske Avis, 19. oktober 2010
Foto fra prisoverrækkelseskoncerten: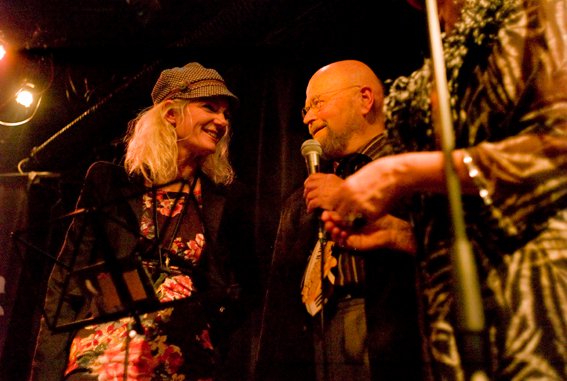 Storyvilles pressemeddelse: